I've decided to start a new style series called 'I Have A Thing For...' Now I am by no means a fashion blogger but this is my attempt at documenting the fades and phases I go through. I've got a bit of an obsessive personality, especially when it comes to clothing and accessories, and it seems when I find something I love I then have to go out and buy said thing in every colour it comes in... anyone else? No - just me then.
To kick off this series, here is my latest obsession; the
Zara high neck top
. You may have spotted this pop up on my
Insta
but I am OBSESSED. I bought the red and the black version at the same time and I'm seriously considering getting the white one because buying the same top in three colours is normal behaviour...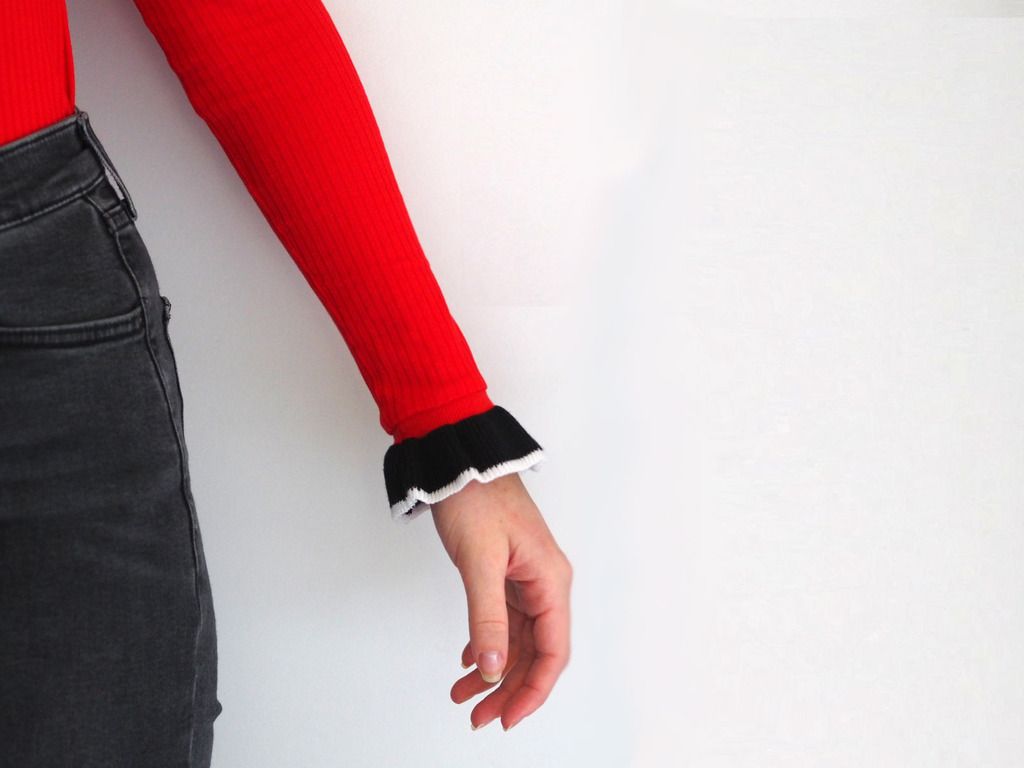 The £16 price tag was enough to convince me that I couldn't leave without this top in my bag but the flattering fit sealed the deal. Combined with the fact I can wear it work and at weekends there really was no way I was going to talk myself out of buying it!